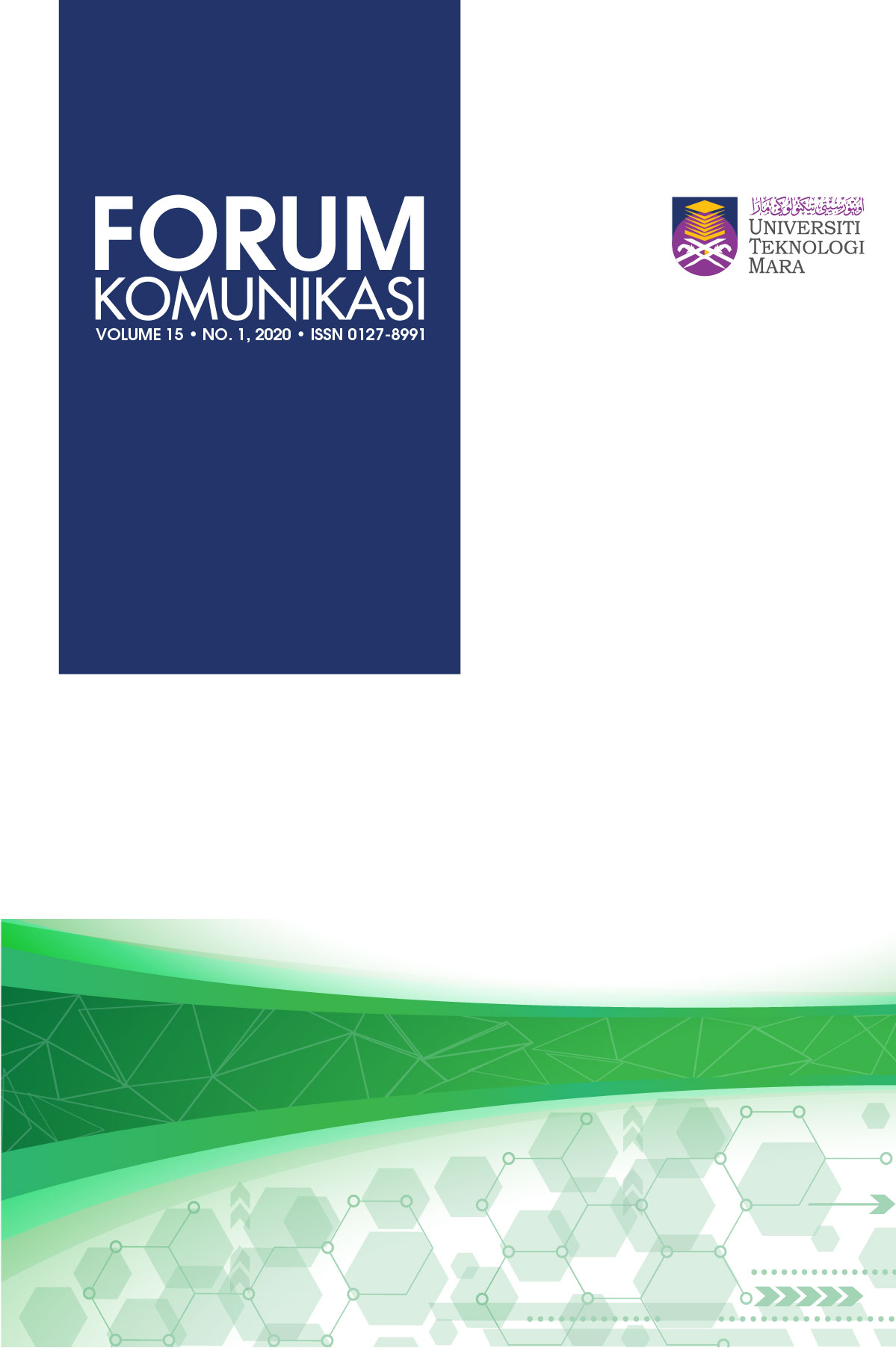 FORUM KOMUNIKASI published biannually by the Faculty of Communication and Media Studies (FCMS), Universiti Teknologi MARA, provides a forum for transdisciplinary and multidisciplinary approaches and research in the media and communication fields. It aims to provide diverse worldviews, perspectives and analyses in the field of media and communication as an intellectual inquiry.
The editorial board cordially invites you to contribute articles to this journal which concerned with the anthropological, cultural, economic, historical, philosophical, political, sociological and theological approaches in the study of communication, mass media institutions, mass media contents, media systems and criticisms of culture, society and new media technology as they relate to communication.
The manuscripts may be based on original research, fieldwork, analyses of existing literature, or on emergent issues pertaining to any area of communication and media studies. The journal will only consider manuscripts not previously published or currently under consideration by another journal. By submitting a manuscript, the authors agree that the copyright of the article is transferred to the publisher when it is accepted for publication in Forum Komunikasi.
Current Issue 
Editor's Memo
Volume 17 (1), 2022 of Forum Komunikasi has just been issued with a refreshing list of journal articles consisting of academically inspiring debates related to the field of communication and media.
The first paper by Pui Gou Siang and Rani Ann Balaraman discusses on the framing of news on COVID-19 vaccination in the Malaysian mainstream and alternative online news portals, namely New Straits Times Online, The Star Online, Malaysiakini, and Free Malaysia Today. The findings resolved that there is a statistically significant difference in the use of news frames between the online news portals which could serve as a benchmark for journalists and media practitioners in their future reporting of vaccination news.
Next is an article on the usefulness of journalistic ethics by Malay-language journalists in Malaysia. This piece by Nor Zaliza Sarmiti and Hamedi Mohd. Adnan discusses on ethical issues in journalism. Employing the mixed method approach involving almost 300 journalists as respondents from five (5) Malay language newspapers, findings of this study revealed that many of the journalists respect and practice the journalism code of ethics in their profession.

See More


FORUM KOMUNIKASI VOL 17 (1), 2022


Framing Covid-19 Vaccination: A Study of Malaysian Mainstream and Alternative Online News Portals
Author : Pui Gou Siang
              Rani Ann Balaraman
Abstract | Abstrak | Full Paper PDF (389KB)
Memahami Etika dan Kegunaan Etika Kewartawanan oleh Wartawan Akhbar Berbahasa Melayu di Malaysia
Author : Nor Zaliza Sarmiti
              Hamedi Mohd Adnan
Abstract | Abstrak | Full Paper PDF (324KB)
Pelaksanaan Komunikasi Strategik Daripada Sudut Pandang Pengurusan Komunikasi Organisasi
Author : Muhammad Zaiamri Zainal Abidin
Abstract | Abstrak | Full Paper PDF (285KB)
Contributing Factors towards Women's Leadership in Malaysia Creative Industry : A Preliminary Findings
Author :  Kartini Kamalul Ariffin
               Faridah Ibrahim
Abstract | Abstrak | Full Paper PDF (292KB)
A Systematic Review on the Influence of Product Placement (PPL) in Korean Drama and its Effects towards Youth Purchase Intention on Korean Products in Malaysia
Author :  Wan Nurdayana Che Wan Mohd Khair
Abstract | Abstrak | Full Paper PDF (336KB)