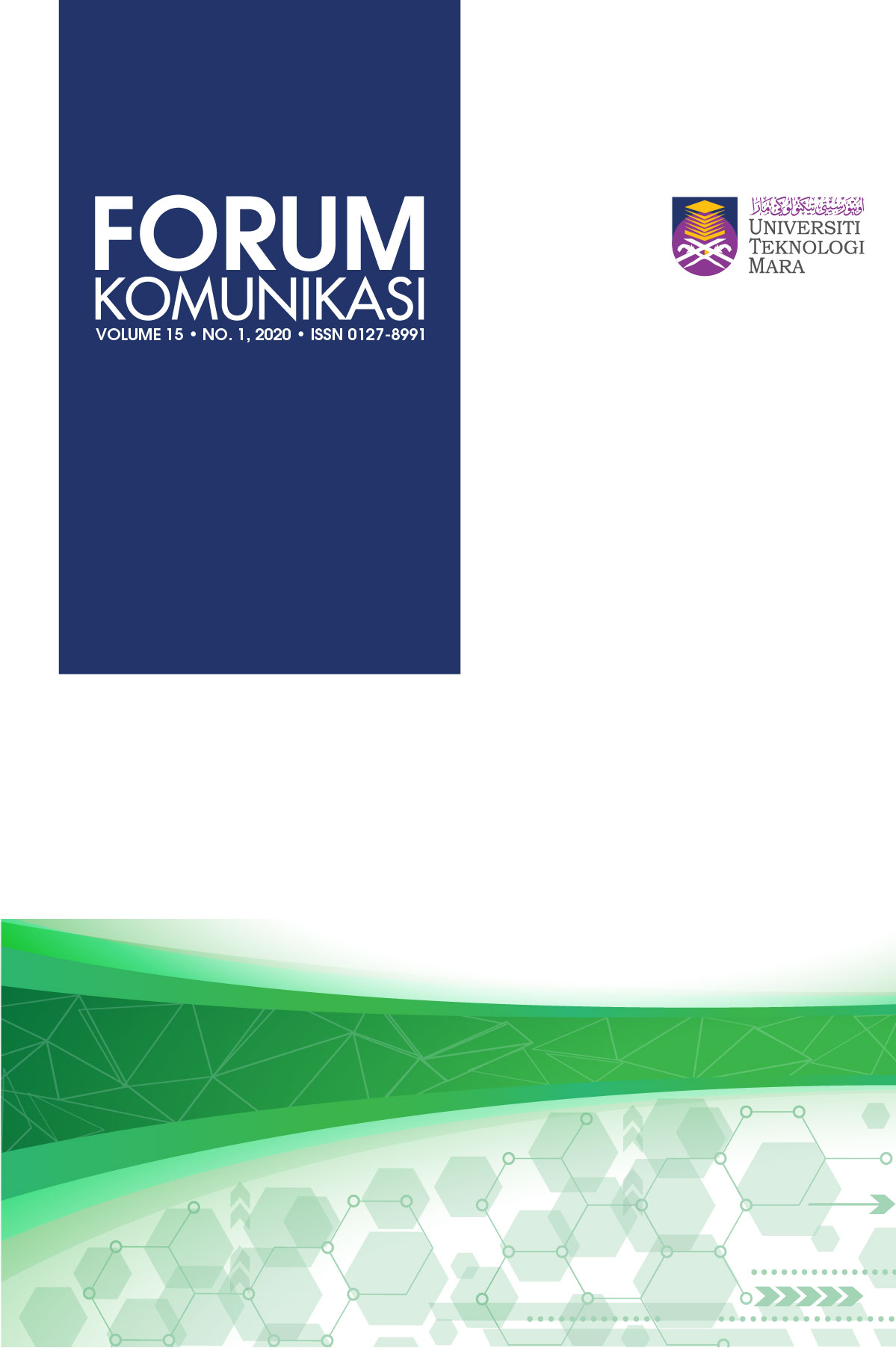 FORUM KOMUNIKASI published biannually by the Faculty of Communication and Media Studies (FCMS), Universiti Teknologi MARA, provides a forum for transdisciplinary and multidisciplinary approaches and research in the media and communication fields. It aims to provide diverse worldviews, perspectives and analyses in the field of media and communication as an intellectual inquiry.
The editorial board cordially invites you to contribute articles to this journal which concerned with the anthropological, cultural, economic, historical, philosophical, political, sociological and theological approaches in the study of communication, mass media institutions, mass media contents, media systems and criticisms of culture, society and new media technology as they relate to communication.
The manuscripts may be based on original research, fieldwork, analyses of existing literature, or on emergent issues pertaining to any area of communication and media studies. The journal will only consider manuscripts not previously published or currently under consideration by another journal. By submitting a manuscript, the authors agree that the copyright of the article is transferred to the publisher when it is accepted for publication in Forum Komunikasi.
Current Issue 
Editor's Memo
This issue of Forum Komunikasi offers five (5) thought-provoking articles from communication scholars in the country.
The first article in this issue although not an unfamiliar topic is nevertheless inspiring as it can enliven the minds of the young. Aptly titled "The Role and Impact of Communication Media in Cultivating Young People's Love for Royal Institutions", this piece discusses on the significant role of digitalization in disseminating positive values towards the royal institution as a pillar of national unity. The results of this wide-scale quantitative study involving a sample of 14,154 students at a public institution of higher education substantiates the important role of communication media, particularly digital media in disseminating information on the consequence of love for royal institution among the young. Additionally, the results indicate that impact of nurturing the young minds on this subject via the various media is at a moderate level.
See More



FORUM KOMUNIKASI VOL 17 (2), 2022


Peranan dan Impak Media Komunikasi untuk Menyemai Rasa Cinta Golongan Muda terhadap Institusi Beraja
Author : Rohayu Ab Majid
              Ismarani Ismail
Abstract | Abstrak | Full Paper PDF (346KB)
Effective Mechanism for Media Distribution of Chinese Ethnographic Films
Author : Geng Site
              Faridah Ibrahim
Abstract | Abstrak | Full Paper PDF (449KB)
A Systematic Review on the Understanding of TikTok's User Purchasing Behaviour towards Viral Products among Adolescents in Malaysia
Author : Muhammad Hafiz Ab Hamid
              Wardatul Hayat Adnan
Abstract | Abstrak | Full Paper PDF (534KB)
Kajian Awal Pengaruh Drama Bersiri Squid Game (2021) terhadap Masyarakat di Malaysia
Author :  Nur Sya'brina Dayana Mohammad Ridhwan
               Mohd Syuhaidi Abu Bakar
Abstract | Abstrak | Full Paper PDF (215KB)
Kesan Pembacaan NovelPlus terhadap Masyarakat di Malaysia semasa Pandemik COVID-19
Author :  Nurbalqis Aimi Anisa binti Mohd Jaafa
               Mohd Syuhaidi Abu Bakar
Abstract | Abstrak | Full Paper PDF (237KB)